News
Resource Topics
Quick Access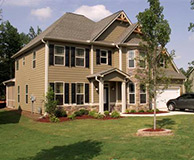 GlobeSpec
National Residential and Environmental Inspections
GlobeSpec is a national home inspection firm providing the highest quality service to the relocation industry. GlobeSpec is one of the most respected names in the industry, valued by our clients as an integral partner in their quest for 100% client service satisfaction.
With more than 25 years of experience in the inspection business we have become an integral part of the service that our clients provide. Read More...
<! -- END fullCol -->
<! -- END cCol -->
Client Access
Click
here
to login as a client and order online and check your order status.
<! -- END twoCols -->
<! -- END wrapper -->