Nationwide Home Inspection Network
Welcome to the GlobeSpec national inspector network. We would like to take a brief moment to provide you and your firm with some contacts and information.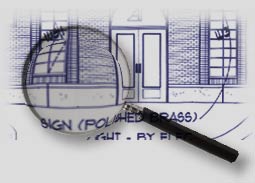 If you have questions about any inspection requests we have given you please either call 1-800-231-1301 or e-mail the contact person mentioned at the bottom of the inspection request form. Please verify the fee quoted on the inspection order prior to scheduling the appointment. If you do not agree with the fee, please contact our office immediately.


All scheduling information is to be reported to the designated contact on your specific order form. (See # 3 on the order form you receive.) If you have any difficulty in scheduling our inspection request, please advise your contact in prompt and timely manner.


Provide a copy of your report to our office within 24 hours of completing the inspection/s if possible. You may fax them to 1-800-566-7329, or e-mail them to us. To e-mail reports and/or photos, please send them to reports@globespec.com. If you have faxed your report to us, you need to send us the original hard copy via US Mail unless otherwise specified.


Our accounting department keeps accurate records of all inspections that are completed. Please make sure your price matches the price stated on the original order form. If you have any questions regarding your billing or if you need information on your payment status, please contact Joyce Dormanen at (800) 231-1301 or e-mail her at jdormanen@globespec.com.


All of our forms are available to you through this web site. If you need a copy of any of the inspector forms that we have available, you may download a specific form or forms.
If you are unable to download these forms, please contact us.
Again, welcome to our national inspection network. We are both pleased and honored to have you as a member of our team.