Natural Disaster/Storm Damage Assessments
9/3/2020
Resource Topics

The cost of natural disasters such as hurricanes, tornadoes, flooding, wildfires, and earthquakes in the U.S. averaged $100 billion in each of the 5 years from 2014 to 2018. The general consensus is that the frequency and severity of these events is likely to increase due to climate change. The relocation industry and the clients we serve are at risk as proxy owners of residential real estate in all regions of the country.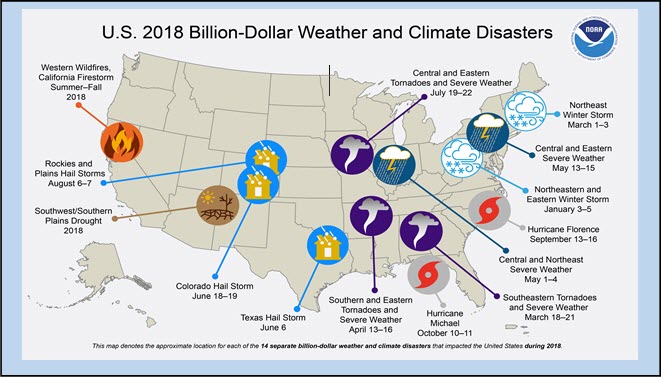 The impact of natural disasters can quickly change the condition of a property and, ultimately, can have a significant impact on its value and resale potential. With that in mind, GlobeSpec developed an assessment report intended to provide post disaster information for properties in affected areas. These assessments can be customized to focus on specific disaster types and how they may have impacted the property. For example; Earthquakes & structural components, hurricanes/tornadoes & wind/water damage, wildfires & fire damage, etc. Natural Disaster/Storm Damage Assessments will detail all related findings and provide photos of impacted areas. This gives our clients an "eyes-on-the-ground" view of the property's condition.
Limitations – Please consider that access to properties in affected areas may be limited due to damaged infrastructure (roads, bridges, etc.), safety of the subject structure, governmental restrictions (FEMA access restrictions), and so on. GlobeSpec will make all reasonable attempts to safely access the property and will communicate any scheduling problems as soon as possible.
Contact us to discuss details and to develop a Natural Disaster/Storm Damage Assessment that best fits your needs.
370 S. Main Place, Carol Stream, Il. 60188 • 800.231.1301 • Fax 800.566.7326 • www.globespec.com